Pleasant View CPR & Wellness
Marisa Bush, MAEd, CNMT, RT(MR)
CPR instructor - Website Developer - Writer - Historian - Singer - Nuclear Medicine Technologist

Tennessee Licensed Teacher and United Methodist Certified Lay Speaker -
for information, email risabush @ hotmail.com
Click here to see my availability calendar

Upcoming Events - No public classes scheduled at this time
You can schedule one at the above email address!!!
KEEP CHECKING BACK FOR MORE EVENTS!
New policy effective Aug. 22, 2015:
Any class with no participants signed up will be cancelled two days prior to the class. All cancellations will be posted on the PVCPR webpage (this page) and on our Facebook page.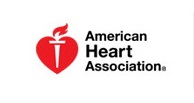 I am a certified American Heart Association CPR instructor.
The items listed below are on sale through partnership with Amazon.com. Clicking on the pics will take you to their website.
Call 615-430-5374 OR email risabush @ hotmail.com.
copyright 2015, 2017 Marisa Harris Bush